Clinical Data Science
The clinical data science group employs advanced statistics, machine learning and computer vision techniques in the context of clinical radiology to enable fast and precise AI-supported diagnosis and prognostication.
Our direct embedding into the Department of Radiology provides close cooperation and interdisciplinary interaction with radiologists.
This gives us the opportunity to identify and address clinical needs and to develop and evaluate AI solutions directly in the clinical context.
Computer Vision & Deep Learning
Image data is the most natural type of data in every radiology department. Consequently, a great part of our research is dedicated to image analysis. In particular, we use state-of-the-art deep learning methods to analyze CT and MR images in 2D or 3D.
Computer vision in the field of medicine differs from other application areas since medical image data is typically sparse and labels are very expensive (time and money-wise). This makes computer vision in medicine a challenging, but also very fascinating branch of deep learning research.
Our ongoing computer vision research includes - but is not limited to - the following topics:
Analyzing medical time series data by feeding CT perfusion images into complex deep neural network architectures
Predicting the character of potentially cancerous lesions on sparse 3D image datasets without additional information, e.g. segmentation masks or laboratory findings
Predicting clinical endpoints for 2D and 3D CT images using established convolutional neural network architectures
Machine Learning, Radiomics & Statistics
Our group aims at solving a wide range of problems in the context of clinical radiology. Each task comes with different data and needs to be tackled with different tools. Among the tools we used most often are: classical machine learning algorithms (e.g. random forest), radiomics and classical statistics.
Typically, we apply classical machine learning algorithms and statistics to tabular data in order to solve a clinical task, predict a clinical endpoint or visualize complex data structures.
Radiomics extracts standardized image features from medical images, e.g. CT or MR images, thereby transforming complex information stored in 2D or 3D images into tabular data. The latter can then be analyzed with classical machine learning algorithms and classical statistics.
Recent projects include:
Radiomics project in which we predict the character of potentially cancerous lesions detected in CT scans
Survival analysis to study the effects of a reduced

chest x-ray volume on intensive care units
Tools & Data Science for Research Questions
As a clinical data science team working in the field of radiology, we utilize advanced and specialized tools to analyze complex data and address department-specific needs.
Our focus is on utilizing the most recent and innovative methods to answer clinical questions and generate insights from rich, heterogeneous data sources. We develop, deploy and maintain the tools and infrastructure needed for these tasks.
Our recent efforts include:
Structured acquisition of patient data, used for an exploratory analysis of Covid-19 patients undergoing radiological imaging
Retrieval and pseudonymization of radiological images from our PACS (Picture Archiving and Communication System) for a large dataset for supervised deep learning
Monitoring, visualization and evaluation of the imaging activity of the radiology department
Dr. rer. nat. Balthasar Schachtner
Balthasar received his PhD for his research in the field of experimental particle physics. The focus of his postdoctoral research is the facilitation of machine learning in radiology and the development of imaging biomarkers for lung pathologies.
Dr. rer. nat. Katharina Jeblick, MA phil.
Katharina received her Phd in Physics in the field of computational physics for quantum materials and holds an additional master degree in Philosophy of Science and Technology focussing on ethical and social implications of technology.
Her postdoctoral research scope includes the application and advancement of deep learning for lung imaging to support clinical decision making.
Jakob has a Master's degree in medical engineering with a focus on image and data processing. Before joining the group, he worked as a research assistant at the Fraunhofer IIS and applied various deep learning approaches to pathological tasks. In his doctoral research, he is developing active learning algorithms for radiology.
Andreas Mittermeier, M.Sc.
Andreas has a master's degree in physics and was interested in medical imaging since his undergraduate studies. His doctoral research project comprises perfusion imaging analysis in the context of novel machine learning methods.
Theresa got her master's degree in (bio-)statistics and pursued her great interest for machine learning in medicine already during university studies. In her doctoral research she develops a framework for the combinaton of deep learning with classical statistical modeling.
Johanna has a Master's degree in physics and specialized in medical physics during her studies. Her doctoral research project concerns the development of AI-based tools to support decision-making in lung cancer screening.
Tobias has a master's degree in computer science with a focus on data analysis and machine learning. His doctoral research project concerns with the practical application of deep learning on large medical data.
Philipp has a medical physics background and focused primarily on proton computed tomography as a Master student. Today he analyzes CT images using modern machine learning techniques in order to predict valuable clinical endpoints, e.g. the character of potentially malignant lesions.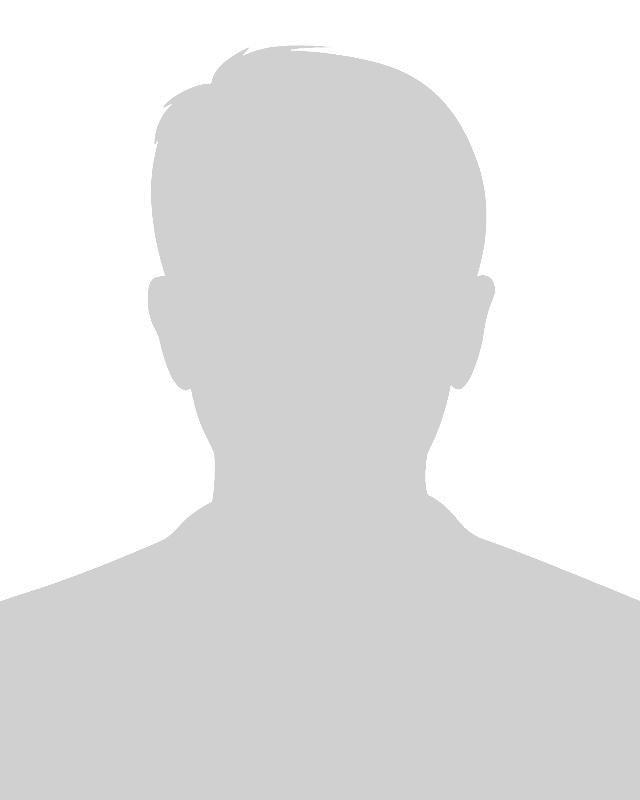 Matthias holds a bachelor's degree in physics and specializes in medical physics during his master's studies. His master's project concerns the analysis and development of robust deep learning-based lung segmentation models and the extraction of quantitative imaging biomarkers based on radiomics.
Medical Advisor Radiology
The Clinical Data Science group gratefully acknowledges research funding by:
Bundesministerium für Gesundheit
Deutsches Zentrum für Lungenforschung (DZL)

RACOON, Netzwerk Universitätsmedizin
Schwerpunktprogramm Radiomics, DFG Deutsche Forschungsgemeinschaft
Research training group GRK 2274 of the DFG, Deutsche Forschungsgemeinschaft
We can regularly offer projects for Bachelor (3 months) and Master Theses (6 months / 1 year) in the field of Data Science and Machine Learning applied in the context of clinical radiology. Projects are assigned either after applying for a specific project proposal (see below) or upon qualified request. If you would like to join us for a PhD Thesis, please contact Prof. Michael Ingrisch (michael.ingrisch@med.uni-muenchen.de).

If you are curious about our group and wish to learn more about our work, do not hesitate to get in touch with us!

There are no thesis project proposals at the moment.
Working Student Job Offerings
Besides projects targeted at students wo wish to complete a thesis (Bacherlor, Master or PhD), we regularly offer paid working student jobs. These jobs are excellent if you wish to learn more about clinical data science, machine learning in radiology, our to get to know our group.
There are no job offerings at the moment.
Last edited: 23 September 2022
Prof. Dr. Michael Ingrisch
Head of Clinical Data Science Josef Lissner Laboratorium / EG00 / Würfel KL
Marchioninistraße 15
81377 München
+49 89 4400 44602
E-Mail